World AIDS Day is tomorrow, Dec. 1. If you live in Florida — particularly South Florida — then maybe you're aware that there is an HIV epidemic in Palm Beach, Broward and Miami-Dade counties.
We partnered up with Broward Regional Health Planning Council this month to create some engaging infographics that highlight the HIV epidemic in Broward County — the second highest HIV rates in the state.
And a little fact: In 2010, Broward ranked #2 in the country for population-adjusted, living-with-HIV rate. And the county was ranked #1 for population-adjusted, living with AIDS rate.
Moral of the story: Get tested. Get treatment. Get educated.
For more information, check out BRHPC's HIV website at http://su.pr/1u4kBq. Follow them on Facebook and Twitter @BRHPC200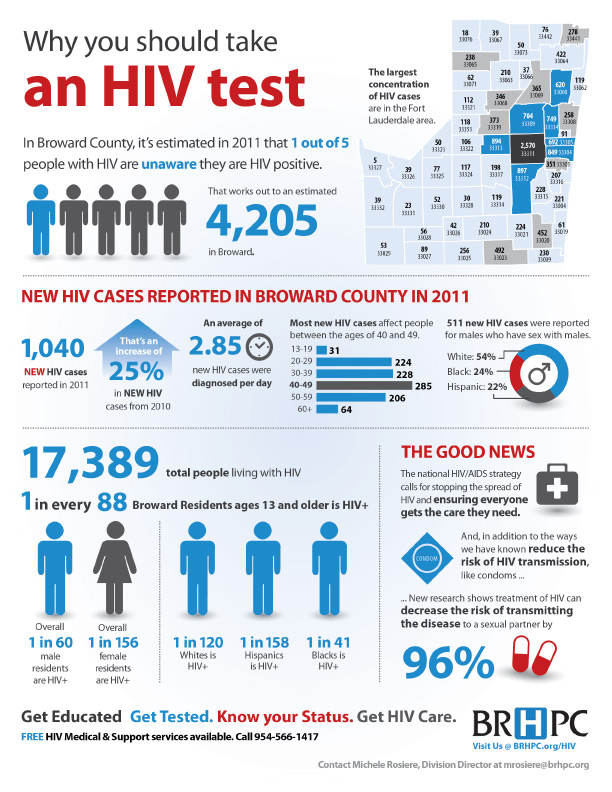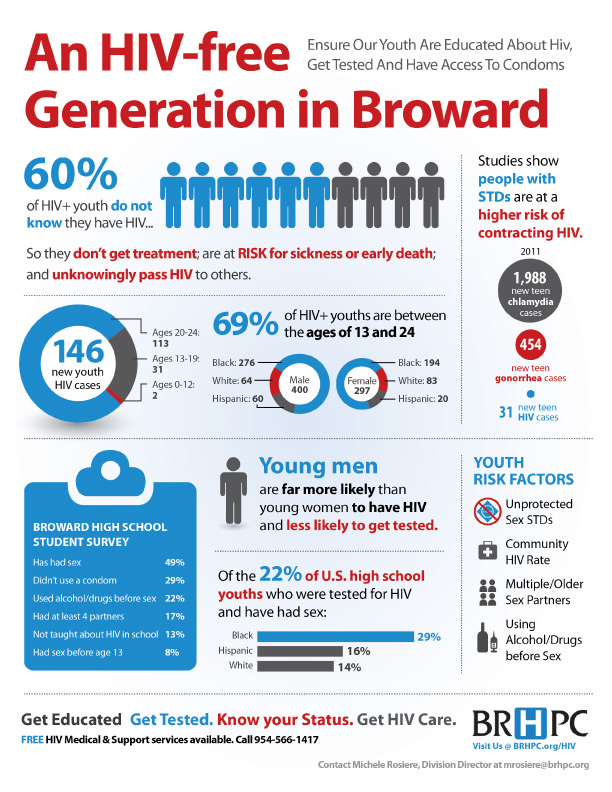 [social_button button="facebook" furl="http://www.karbelmultimedia.com/2012/11/south-floridas-hiv-epidemic/" flayout="button_count" fwidth="450″ faction="like" fcolorsheme="light"][social_button button="twitter" turl="http://www.karbelmultimedia.com/2012/11/south-floridas-hiv-epidemic/" ttext ="South Florida's HIV epidemic #worldaidsday" tcount ="horizontal" tvia ="karbelm"][social_button button="google" gsize="standard" gannatation="bubble" ghtml5="on" gurl="http://www.karbelmultimedia.com/2012/11/south-floridas-hiv-epidemic/"]